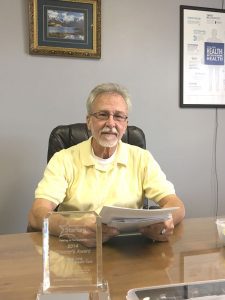 Long's Hearing Care Systems is your source for Hearing Aids in Cadillac, Houghton Lake and Traverse City Michigan!
Mike Long founded Long's Hearing Care in 1986 with one simple goal in mind—to make hearing accessible and affordable to everyone in a comfortable "family" environment. "We don't want anyone feeling intimidated by a corporate feeling," said Mike. "We want our customers to feel at ease, so we take a sort of 'family approach'. We smile, joke and have fun with our patients. We truly love what we do."
After 30 years in business, the approach seems to be working. By offering free hearing screenings and free cleaning and service for life, Long's has built a loyal customer base.
Long's offers industry-leading accessibility with ½ down and zero percent financing, making hearing accessible to everyone. "I have every intention to be the best at what I do by offering the best products in the industry at better prices than anyone else can offer," said Mike, who points to a partnership with Starkey Hearing Aids. "We are exclusively Starkey and belong to an alliance of hearing professionals so we can offer great quality hearing aids at a competitive price.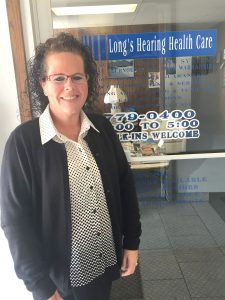 "Starkey is number one in the world," he said. "They are made in the USA and their technology leads the industry." But despite offering a better product and lower prices, Mike admits that the competition can be tough. With other hearing centers popping up here and there, it can be confusing and tempting for customers to be attracted to a shiny new store.
In the past years we have added a new hearing aid center in Rudyard Michigan in the U.P., as well as Melissa (Missy) is now a licensed Hearing Instrument Specialist and we are able to better serve everyone. Mike and his Office Manger, Melissa (Missy) DeLeon, can be found at 1027 N. Mitchell Street in Cadillac. We are your #1 source for hearing aids in Michigan!